Nominations for the offices of CWA local 7250 will be accepted from the floor at the September 20th 2017 Nomination Meeting at 7:00 PM. Details attached.
Details
CWA and AT&T have reached an agreement related to compensation changes during orange contract hiatus. PDF link below.
Details
Congratulations to the newest member of the Executive Board, Christine Baumgardner Area Vice President - DTV representing workers in DirecTV Sales & Service and Dispatch.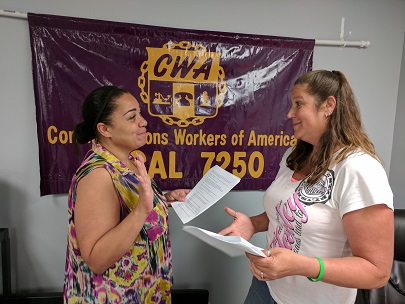 Details
Be sure to follow all rules from management.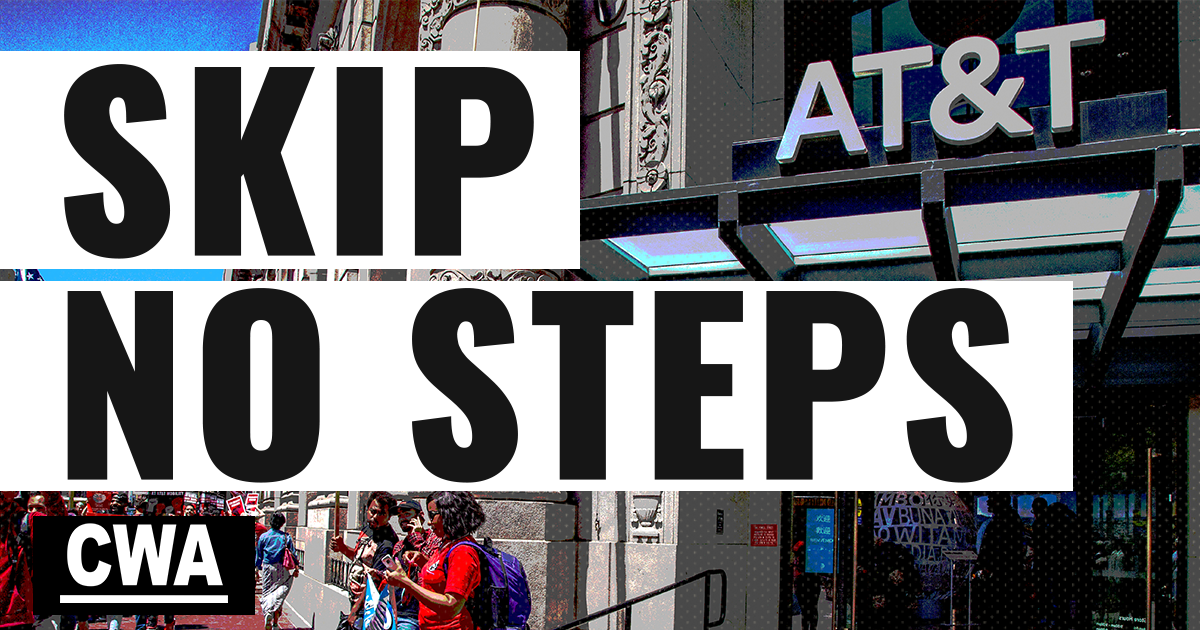 https://www.cwa-union.org/news/skip-no-steps-faq
Details
179.121 OPERATION OF VEHICLE WHERE DISPUTE IS IN PROGRESS.
Any person who operates a motor vehicle which is entering or leaving a place of business or employment where there is a clear notice that a labor dispute is in progress, and who fails to bring the vehicle to a full stop at the entrance to or exit from that place, or who fails to exercise caution in entering or leaving that place, is guilty of a misdemeanor.
https://www.revisor.mn.gov/statutes?id=179.121
Details